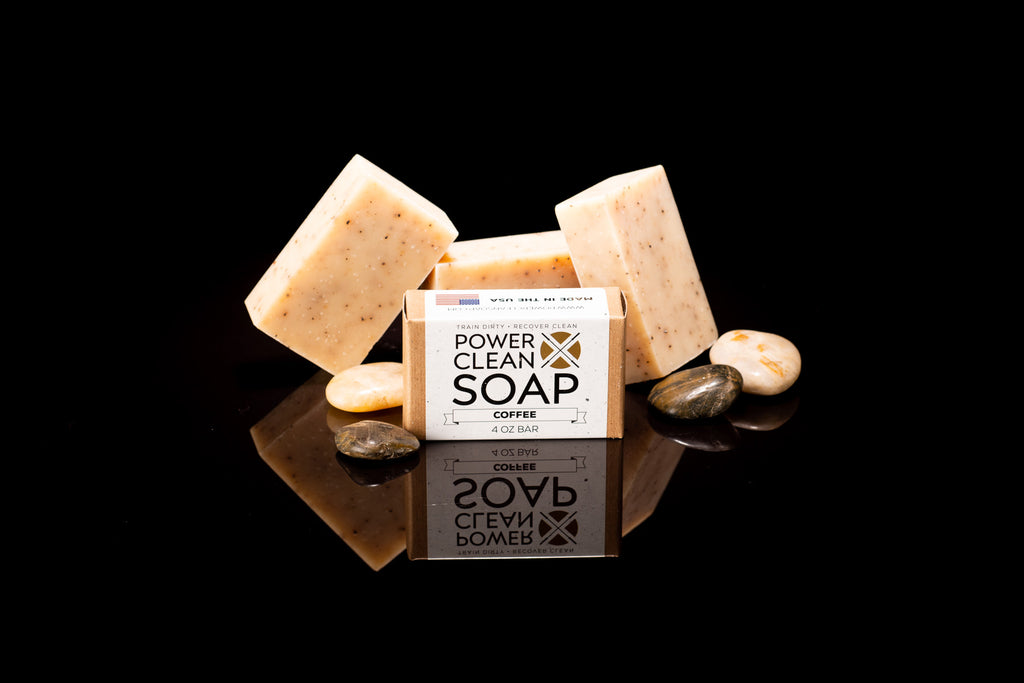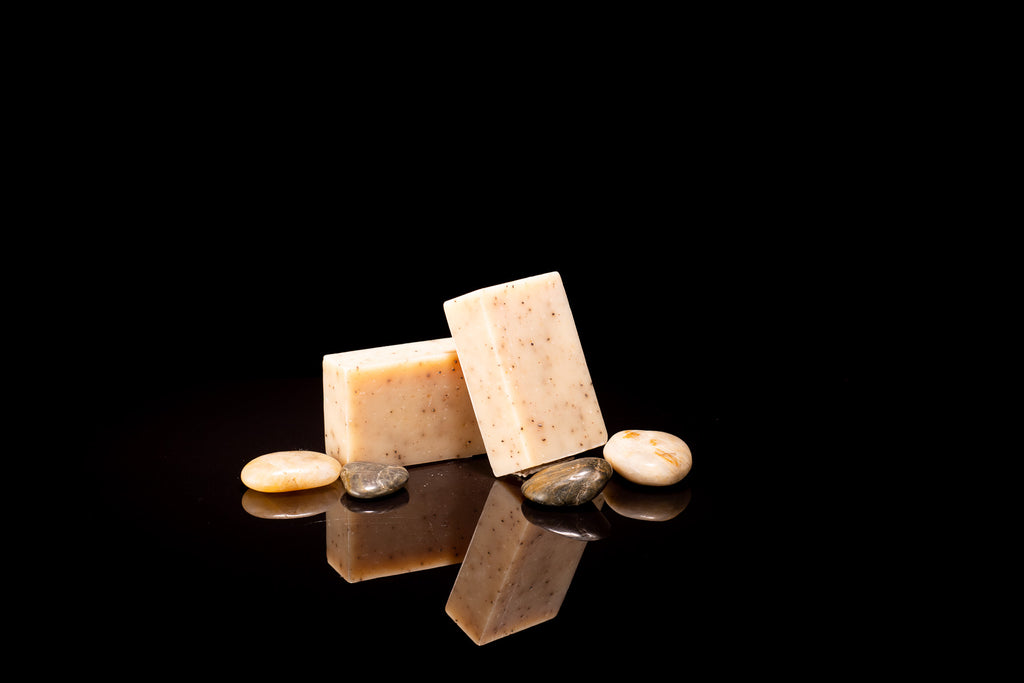 $9.00
$0.00
Coffee Bar
Ground organic coffee beans add a nice exfoliating grit to this earthiest of bars.  Super moisturizing with plenty of glycerin inside, this bar delivers the power clean promise with every shower.
High Glycerin Content
Our soap contains 10% glycerin, created during the saponification process (the chemical process that turns the fats/oils into soap).  Glycerin is a natural moisturizer and  humectant which can help keep your skin moist and properly hydrated.  Glycerin is also known for its properties that work to heal dry, rough and irritated skin.
Contains NO Parabens, Chemical Surfactants, or Synthetic Fragrances
This high quality soap is made with a 100% organic base of coconut oil, sunflower oil, safflower oil, and palm oil AND has no synthetic fragrances, dyes, or preservatives.  Our purely herbal soap is scented with essential oils only and colored with organic herbs and plant extracts for a truly natural experience.  No chemical surfactants such as sodium laurel sulfate or sodium laureth sulfate are used.  You will see these added to cheap commercial soaps to make them lather better.  Our soap doesn't need these potentially irritating compounds because of the quality organic oils we use as our soap base.
Naturally Antibacterial and Antifungal Properties
Several ingredients of this soap have been shown to be naturally antibacterial and antifungal.  Post-workout skin is an ideal environment to stimulate the growth of these nasties.   
Made in the USA in a USDA Certified Organic Facility
Many soaps on the market claim to be organic, but technically speaking, are not.  The nature of the soapmaking process does chemically alter some of the ingredients, making it inconsistent to call the final product "Organic".  Power Clean Soap for Athletes begins with a minimum of 85% of the ingredients as organic. 
Certified "Cruelty Free"...NO ANIMAL TESTING
Ingredients: Saponified oils of sunflower* and/or safflower*, coconut*, and palm* (with retained glycerin), essential oils of lemon, lavandin, orange, and patchouli, apricot kernel, ground coffee*, jojoba oil*, rosemary extract
Items marked with * are USDA Certified Organic